The Friends of Patton's 26th Infantry Division – Luxembourg (FPYD-Luxembourg) are based in Luxembourg, Europe. The all-volunteer group was founded on 22 December 2004 during a Night Vigil ceremony at the YD memorial "Schankegriecht" near Pratz, Luxembourg.
In 2005, the group was changed into a non-profit organization (Association sans but lucratif).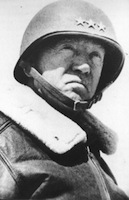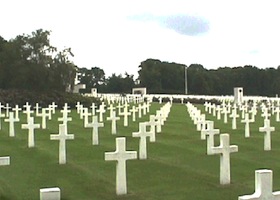 We are honoring the veterans of the 26th U.S. Infantry "Yankee" Division. We will set up a night vigil ceremony in Luxembourg every year, to remember all the veterans, who served, were wounded or died during the Battle of the Bulge.
We will do our best to support the Stateside Yankee Division Veterans Association, act to honor the veterans and keep the memory alive.
DO YOU REMEMBER ?
---
Our logo
The logo, designed by Yves CLAUDE, shows the YD unit patch as used by the 26th U.S. Infantry Division during W.W.II. The national character of our association is set by the LUXEMBOURG label. The association's name encircles the YD patch and sets our mission to support and honor the 26th Infantry Division and all veterans who served with this division, bringing freedom and liberty to Luxembourg in 1944/45.
---
Board Members – board@fpyd.org
Chairman: Christian PETTINGER- chairman@fpyd.org
Vice President: Christian JUNCK – vice-president@fpyd.org
Secretary: Sascha Barthel - secretary@fpyd.org
Treasurer: Romain REINARD - treasurer@fpyd.org
Astrid HAUSEMER
All WWII YD Veterans are qualified as honorary lifetime members. To receive a membership card free of charge, please send us your info and mailing address to secretary@fpyd.org